The Future Rocks Affiliates Program
Welcome to The Future Rocks - we collaborate with a new generation of conscious jewellers, while celebrating the synergy of technology, emotions and scientific innovation.
We are excited to partner with websites, blogs, and influencers from all over the world who share our passion for sustainable and future-forward jewelry.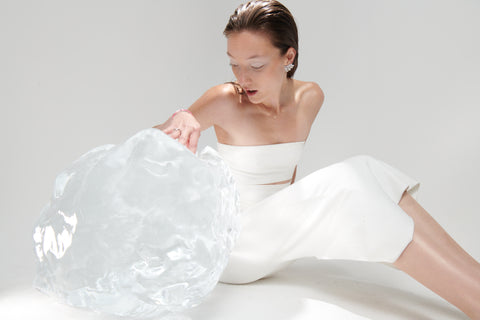 What are the benefits of joining our Affiliate Program?
Free membership
30-day cookie window
Earn commission on global approved sales, excluding shipping, taxes, and returns
Our affiliate network partner provides you with real-time reporting and sales tracking
Personal support from our dedicated affiliate team
Regular updates on new arrivals, exclusive collections, and the latest jewelry trends
What do you need to do as an affiliate?
Having unlimited access to our pool of creative materials, you can enrich the content diversity of your blog posts effortlessly.
Inspire your readers with The Future Rocks' mission to envision a more honest future by supporting our long list of socially responsible jewelers. 
Stay on top of limited drops and promotions and spread the word around.
How to join our Affiliate Program?
We are committed to ensuring that our Affiliate Program is aligned with the values and standards of our brand. Therefore, we reserve the right to review and approve all applications to ensure that our brand is appropriately represented.
If you have any questions about our Affiliate Program, please email us at affiliates@thefuturerocks.com with your name, email address, website URL, or social media handle. We will review your application and respond within five business days with additional information on further actions.